Residential Flooring Services in Southeast Wisconsin
Flawless Flooring is the Milwaukee area's best residential flooring company. Our professionally designed and installed hardwood, laminate and vinyl flooring can make your everyday life more comfortable and increase the value of your home with beautiful and functional designs.
Whether you want a more conventional look for your residential flooring project or want to stand out with a custom unique flooring design, Flawless Flooring's expert installation and design team is the best in the business. Contact us for a FREE residential flooring estimate and let us transform the interior of your home with endless possibilities and exceptional flooring results. <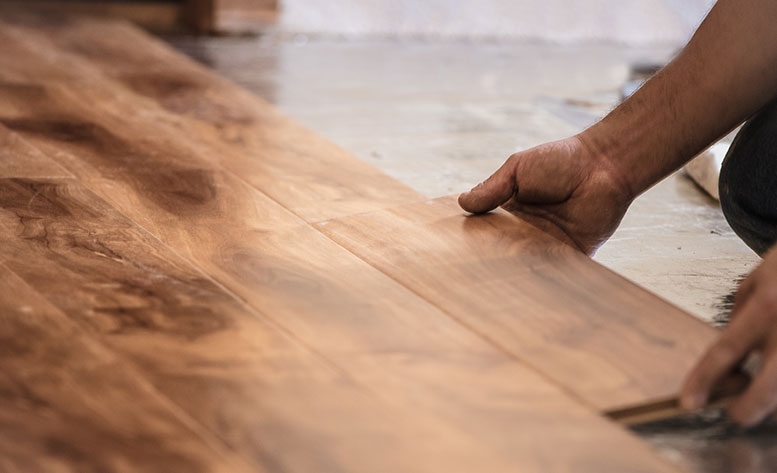 Flawless Flooring's Residential Flooring Services
Residential Flooring Installation
Flawless Flooring has been a trusted residential flooring installer serving Southeast Wisconsin for over 25 years. We sell and install a wide array of high-quality flooring materials including:
Why choose Flawless Flooring for your Wisconsin residential floor installation?
Our flooring materials only come from top manufacturers like Mannington, Appalachian, Provenza and Viking.
We never subcontract our installation services. Each of our crew members is a vetted, qualified full-time employee. Our crews work faster and provide higher-quality service than our competitors, and you'll have a point of contact available 24/7 for the duration of your project.
We offer a 100% satisfaction guarantee. If you aren't entirely satisfied with the quality of our work, we'll come back and fix the problem for free.
Residential Flooring Refinishing
Your old hardwood floors may have tremendous beauty hiding behind dullness from years of wear and tear. Flawless Flooring's residential floor refinishing services will rejuvenate your space to its former glory for you and your family to enjoy for years to come. Our floor refinishing specialists first sand your old hardwood to remove the finish and ensure the flooring is flat. We'll then apply the stain of your choice to your newly sanded floor, followed by two to three coats of high-quality finish to protect your revitalized hardwood floor.
Flawless Flooring offers floor refinishing services specifically tailored to care for cherry, mahogany, maple, pine and oak solid hardwood floors. We also provide refinishing services for engineered hardwood floors. Engineered hardwood gives you more flexibility to change the color and finish of your floors.
Residential Floor Repairs and Replacements
Damage to your floor may go far deeper than surface level. Water and mold damage can cause irreversible damage beneath your floorboards, requiring repairs or a full floor replacement. Flawless Flooring offers affordable residential floor repair for damaged hardwood, laminate or vinyl flooring.
Our flooring specialists will first inspect your floors to locate all problem areas and determine the necessary extent of repairs. Low-level damage to hardwood floors may only require recoating or refinishing, while a small amount of damage to vinyl or laminate floors could require replacing the damaged sections. Larger-scale damage to any type of flooring often requires a more drastic course of action. In many scenarios, people choose a full replacement over area-specific repairs because a replacement makes more financial sense in the long run. Flawless Flooring's team can help you determine the best option for your budget and your floors.
Square Footage vs Cost of Flooring Project in Wisconsin
The cost of your flooring project will be heavily dependent on the size of your project and the flooring material you choose. Different materials will fall at different places within the price ranges. Laminate flooring falls on the lower end of each price range, engineered and solid hardwood both will be on the higher end of the ranges, while LVT and LVP will likely fall somewhere in the middle.
Looking for an estimate on a specific flooring material for your exact square footage? Use our easy flooring estimate calculator for a unique price range!
Square Footage
Cost
800 sq. ft
$6,560 - $11,520
1,000 sq. ft
$8,200 - $14,400
1,100 sq. ft
$9,020 - $15,840
1,200 sq. ft
$9,840 - $17,280
1,300 sq. ft
$10,660 - $18,720
1,400 sq. ft
$11,480 - $20,160
1,500 sq. ft
$12,300 - $21,600
1,750 sq. ft
$14,350 - $25,200
2,000 sq. ft
$16,400 - $28,800
2,200 sq. ft
$18,040 - $31,680
2,500 sq. ft
$20,500 - $36,000
3,000 sq. ft
$24,600 - $43,200
Contact Flawless Flooring today to schedule our residential floor installation, floor repair or floor replacement services. See which of your neighbors have flawless floors by exploring the map of our completed projects!
How can I protect my floors from dog nails?
We recommend trimming your dog's nails often and adding rug runners to high-traffic areas. We use high-quality products and finishes to minimize pet damage.
How can I protect my hardwood floors when moving?
Add furniture discs or gliders underneath. Place small felt pads on the base/legs of small furniture to reduce the scratches on hardwood flooring.
Does LVP increase home value?
Yes! Real hardwood floors increase home value the most, but LVP is a more affordable option that will yield some return.
Is luxury vinyl plank comfortable to walk on?
LVP is more comfortable than regular wood planks. The padded layer makes walking on luxury vinyl planks a softer experience.
Do hardwood floors scratch easily?
Hardwood floors are susceptible to scratches and dings. We recommend recoating your flooring to keep the protective finish strong. Adding a runner to high-traffic areas will minimize damage.
OUR JOBS
NEAR YOU
If you live in the Waukesha, New Berlin, or the Milwaukee area you might have already walked on one of our expertly crafted floors. See for yourself on our job map.
SEEING IS
BELIEVING
Upload a photo of your room and swap through previews of all our flooring products.
ROOM VISUALIZER

Only great things to say about our refinishing project! From my first phone call to the finished floor, everything went smoothly and efficiently. It looks amazing! I would definitely recommend Flawless Flooring and would have them back again in my home.
- Sue Drewes
Jul 25, 2020


Flawless Flooring was highly recommended by our friends. We too would like to recommend using them! Our hard wood floors are 19 years old and were well traveled on. We had some ceramic tile and damaged areas that were successfully removed and were replaced with new wood - you cannot tell the difference from the original wood and the new wood! Thank you to our amazing Flawless Flooring crew!
- Stephanie Hood
Jul 15, 2020


A+, highly recommend. I chose to purchase flooring for my bathroom through Flawless Flooring simply because they had the best price. However, I would recommend them to others because their customer service is exceptional. I had a lot of questions because I know nothing about flooring and Justin always responded quickly with helpful information. He worked with me to get the right products that I needed. The team is honest and friendly. I believe that choosing to work with Justin and Flawless Flooring saved me a lot of stress!
- Meta Rosenberg
Jul 14, 2020


Excellent customer service, easy to work with, and outstanding results. Everyone who sees our refinished floors compliment the floors and how well they were refinished. No complaints whatsoever. Flawless Flooring is an easy company to recommend!
- Pete's Garage
Jul 13, 2020


This process was very easy for us. Quick response on a quote, good price, easy scheduling, and very professional crew. I was especially impressed with the crew installing the floor. Two very hard working guys that were polite and clearly knew what they were doing!
- Mark Goyette
Jun 17, 2020


Flawless Flooring did an amazing job on our first floor. We had hard wood installed, existing hardwood sanded and everything finished. There customer care is something I found in no one else. Very responsive and timely. They were efficient and good with communicating the process. It was very smooth and really one of the best experiences we've had. Even after the job was done there customer care shines through. I would recommend flawless to everyone with flooring needs!!
- Elizabeth Boyke
May 19, 2020


Flawless Flooring did an excellent job in installing new flooring and staining it to match existing flooring from the 1950s to perfection. They were professional and responsive. I highly recommend them for any flooring job and have referred family to them.
- Anonymous Facebook Review
Apr 22, 2020


Scott,Carl, and Jesse did a fantastic job blending the new flooring with the 40 year old wood that existed. Cannot tell old from new. The refinishing turned out perfect. Just what we expected. Final payment will be sent out. Thanks to everyone at Flawless for making this project go smoothly and quickly.
- Anonymous Facebook Review
Apr 8, 2020


Absolutely gorgeous results! Flawless Flooring installed luxury vinyl plank in our finished basement, and we could not be happier with the results. Thank you!!
- Anonymous Facebook Review
Apr 2, 2020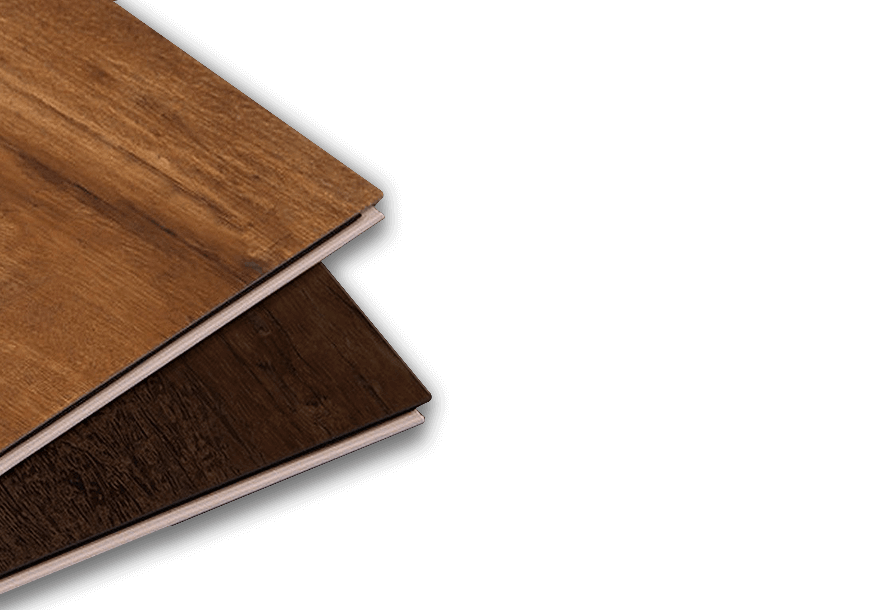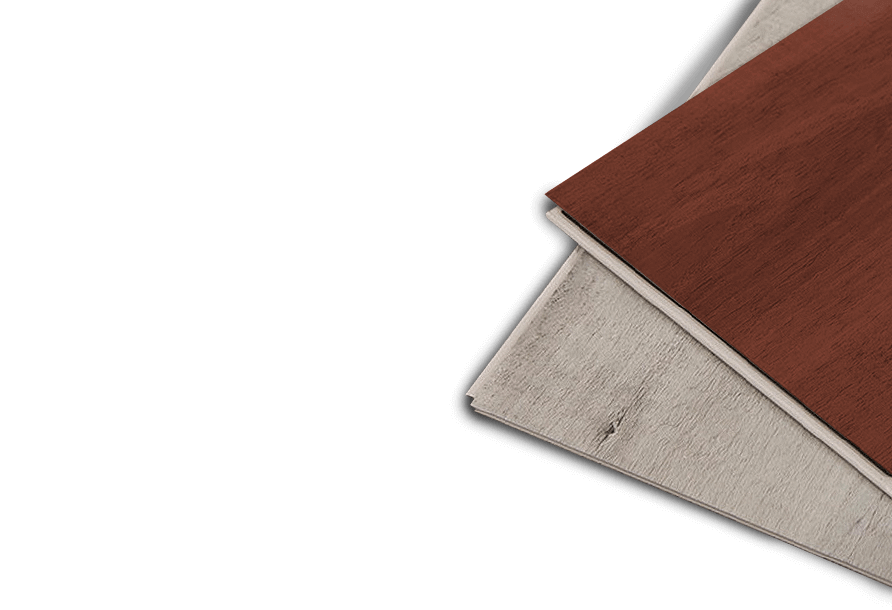 We're one of the only flooring companies in Wisconsin that offers
multiple retail showrooms, installation, refinishing and custom work with our own employees.
We don't hire subcontractors.
When it comes to flooring, we can handle it ourselves.