Southeast Wisconsin Floor Refinishing
Hardwood floor refinishing is an affordable way to refresh any space
Hardwood floor refinishing is a phenomenal way to rejuvenate any space. General wear and tear takes a toll on your hardwood floors, and it happens so gradually, you won't notice until it's undeniable. That's why the before and after pictures of refinished hardwood are often so glaringly different. You'd think it was a replacement job. Restoring the color and luster to your old hardwood floors is an affordable way to make your home look brand-new and add value to your house.
To achieve these results, we first sand the old hardwood to remove the existing finish and establish a universal flatness. Then the desired color is applied, followed by 2-3 coats of high-quality finish to protect your refinished floors. Flawless Flooring offers affordable rates on exceptional floor refinishing results anywhere in Southeast Wisconsin. Contact us today and we'll have your old hardwood floor looking like new in no time.
When Should You Refinish Your Wood Floors?

For residential or commercial floor refinishing, the level of foot traffic is the greatest variable for how often your should refinish your floors. High-traffic areas such as hallways, kitchens and living rooms often receive the most traffic and are the first to show signs of wear. Commercial flooring sees greater foot traffic than residential flooring and typically requires more frequent floor refinishing services. Softer woods like pine need more frequent refinishing than harder woods like oak or maple. Many homeowners choose to refinish their floors before it becomes necessary to update and refresh the look of their home.

Solid Wood
Type
Refinishing
Frequency
in Years
Engineered vs. Solid Wood Floor Refinishing
Engineered wood floors are refinished less often than solid wood floors due to their thinner wear layer. Solid wood floors have a thick layer of real wood and can be refinished multiple times over their lifetime, usually every 10 to 15 years or more. Engineered wood floors consist of a thin layer of real hardwood on top of plywood or fiberboard, and their refinishing options depend on the wear layer thickness, typically ranging from 2mm to 6mm.
Solid Hardwood Floor Refinishing By Type

Cherry Floor Refinishing
Cherry wood refinishing addresses the natural color change the wood takes on over time. Cherry wood develops from a light, pale pink or reddish hue to a rich, deep reddish-brown patina. Refinishing cherry wood allows you to restore its appearance, address wear and tear and preserve its unique patina. Cherry wood flooring requires refinishing every 7 to 10 years.

Mahogany Floor Refinishing
Mahogany wood floor refinishing is unique due to the wood's exceptional depth of color and natural luster. The rich reddish-brown hue of mahogany intensifies with time, creating a stunning and luxurious appearance. When refinishing, careful attention is required to preserve the wood's unique color and grain patterns, as well as to avoid uneven staining or blotching. Mahogany wood flooring requires refinishing every 5 to 10 years.

Maple Floor Refinishing
Maple wood floor refinishing is unique due to the wood's light color and smooth, tight grain patterns. Unlike darker woods, maple has a bright, pale appearance and gives a sense of openness and airiness to a room. Refinishing maple floors requires special care to avoid blotching and ensure an even finish due to its dense and non-porous nature. Maple wood flooring requires refinishing every 10 to 15 years.

Pine Floor Refinishing
Pine wood floor refinishing is unique due to the wood's distinct character and charm. Pine has a lighter color with natural knots, blemishes and grain variations, giving it a rustic and inviting appeal. When refinishing pine floors, special attention is required to handle the knots and uneven areas to achieve a smooth and even finish. Pine wood flooring requires refinishing every 5 to 10 years.

Oak Floor Refinishing
Oak wood floor refinishing is unique due to oak's durability and timeless beauty. Oak is a hard and dense wood with prominent grain patterns, which add character and texture to the floor's surface. When refinishing oak floors, the process involves sanding down the surface to remove imperfections and applying a new finish to enhance the wood's natural color and protect it from wear. Oak wood flooring requires refinishing every 10 to 15 years.
Engineered Wood Floor Refinishing
Refinishing for engineered wood floors is dependent on the thickness of the flooring material. You may be able to refinish your flooring once, twice or even 6 times depending on the veneer. As a general guideline, engineered hardwood floors with a wear layer thickness of 2mm or more can be refinished at least once or twice during their lifespan.
Unlike solid wood, engineered wood has a stable core, making it less prone to expansion and contraction from changes in humidity and temperature. This stability allows for more flexibility in the refinishing process, including the option to sand down the surface of engineered wood to remove scratches and imperfections or to change the stain color and finish to match new interior design preferences. Since the top layer of engineered wood is generally thinner, the sanding process usually requires less time and effort.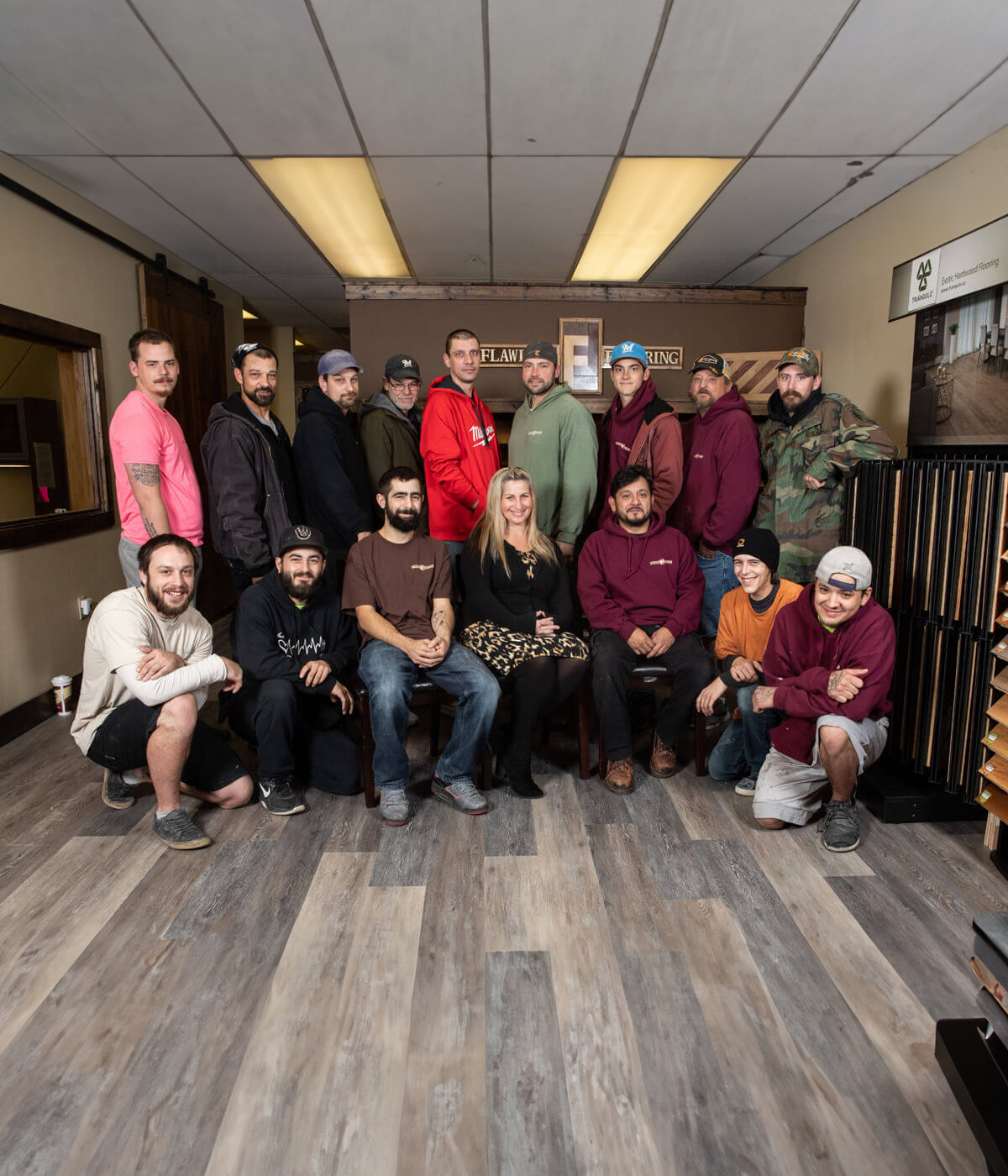 A Team You Can Trust - No Subcontracting, Ever
Flawless Flooring isn't like other companies. We do NOT subcontract out for any of our services. Why? We want to make sure each customer receives the highest level of care, quality and satisfaction. We've earned our reputation and 5-star reviews by employing a full-time staff who carries out our mission with every job! At Flawless Flooring, we love being held accountable for our services and we have earned the trust of hundreds of customers. With 12 vans and 20 employees, we get the job done fast and communicate to set agreeable expectations. We're available to our customers 24/7!
Flexible Financing Options for Floor Refinishing
Flawless Flooring offers affordable payment plans for floor refinishing. Set your monthly payments to what works for you! Get prequalified for floor refinishing in amounts up to $100,000. We've partnered with over 20 lenders who approve customers in 60 seconds or less for floor refinishing services. Typically, financing plans four our services do not exceed $50,000.
Contact Flawless Flooring today to request an estimate or to set up an in-store appointment and see which of your neighbors have a flawless floor by exploring our completed projects map.
Why should I refinish my floors?
Refinished hardwood floors give the entire space a facelift. Refinishing is an economical way to change the floor color, update your space and add protection.
Is it cheaper to refinish or replace hardwood floors?
Refinishing is leaps and bounds cheaper. A full replacement requires additional material and labor costs. You can change the look of your space with hardwood refinishing.
What is the best time of year to refinish hardwood floors?
You can refinish your floors at any point during the year. An interior temperature of 65 to 75 degrees is suitable.
How long do you have to stay off hardwood floors after refinishing?
A minimum of 24 hours is recommended, 48 hours is preferred. Sock-only traffic is ideal for the first few days.
Can you refinish engineered hardwood floors?
It is possible to refinish engineered hardwood floors. The top layer should be 3 mm thick to keep the flooring strong.
OUR JOBS
NEAR YOU
If you live in the Waukesha, New Berlin, or the Milwaukee area you might have already walked on one of our expertly crafted floors. See for yourself on our job map.
SEEING IS
BELIEVING
Upload a photo of your room and swap through previews of all our flooring products.
ROOM VISUALIZER

Only great things to say about our refinishing project! From my first phone call to the finished floor, everything went smoothly and efficiently. It looks amazing! I would definitely recommend Flawless Flooring and would have them back again in my home.
- Sue Drewes
Jul 25, 2020


Flawless Flooring was highly recommended by our friends. We too would like to recommend using them! Our hard wood floors are 19 years old and were well traveled on. We had some ceramic tile and damaged areas that were successfully removed and were replaced with new wood - you cannot tell the difference from the original wood and the new wood! Thank you to our amazing Flawless Flooring crew!
- Stephanie Hood
Jul 15, 2020


A+, highly recommend. I chose to purchase flooring for my bathroom through Flawless Flooring simply because they had the best price. However, I would recommend them to others because their customer service is exceptional. I had a lot of questions because I know nothing about flooring and Justin always responded quickly with helpful information. He worked with me to get the right products that I needed. The team is honest and friendly. I believe that choosing to work with Justin and Flawless Flooring saved me a lot of stress!
- Meta Rosenberg
Jul 14, 2020


Excellent customer service, easy to work with, and outstanding results. Everyone who sees our refinished floors compliment the floors and how well they were refinished. No complaints whatsoever. Flawless Flooring is an easy company to recommend!
- Pete's Garage
Jul 13, 2020


This process was very easy for us. Quick response on a quote, good price, easy scheduling, and very professional crew. I was especially impressed with the crew installing the floor. Two very hard working guys that were polite and clearly knew what they were doing!
- Mark Goyette
Jun 17, 2020


Flawless Flooring did an amazing job on our first floor. We had hard wood installed, existing hardwood sanded and everything finished. There customer care is something I found in no one else. Very responsive and timely. They were efficient and good with communicating the process. It was very smooth and really one of the best experiences we've had. Even after the job was done there customer care shines through. I would recommend flawless to everyone with flooring needs!!
- Elizabeth Boyke
May 19, 2020


Flawless Flooring did an excellent job in installing new flooring and staining it to match existing flooring from the 1950s to perfection. They were professional and responsive. I highly recommend them for any flooring job and have referred family to them.
- Anonymous Facebook Review
Apr 22, 2020


Scott,Carl, and Jesse did a fantastic job blending the new flooring with the 40 year old wood that existed. Cannot tell old from new. The refinishing turned out perfect. Just what we expected. Final payment will be sent out. Thanks to everyone at Flawless for making this project go smoothly and quickly.
- Anonymous Facebook Review
Apr 8, 2020


Absolutely gorgeous results! Flawless Flooring installed luxury vinyl plank in our finished basement, and we could not be happier with the results. Thank you!!
- Anonymous Facebook Review
Apr 2, 2020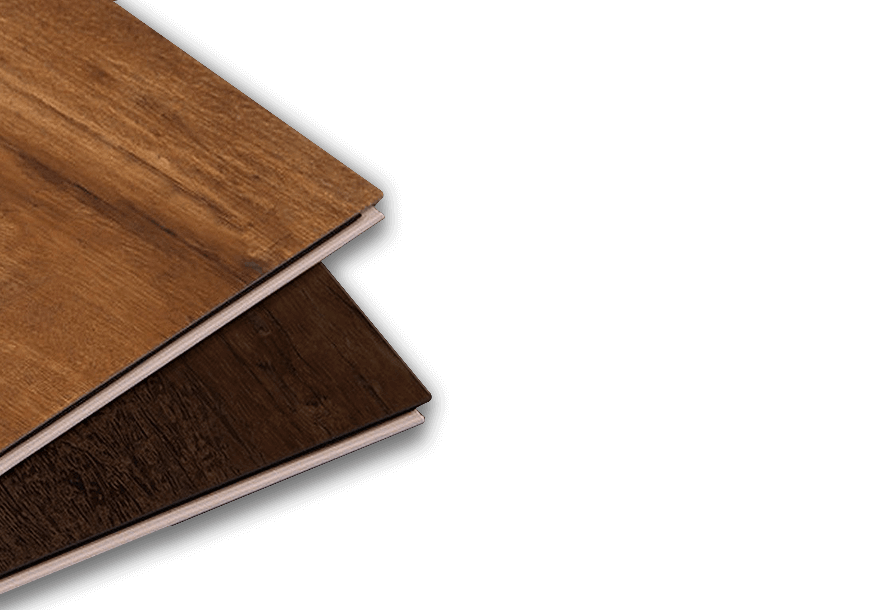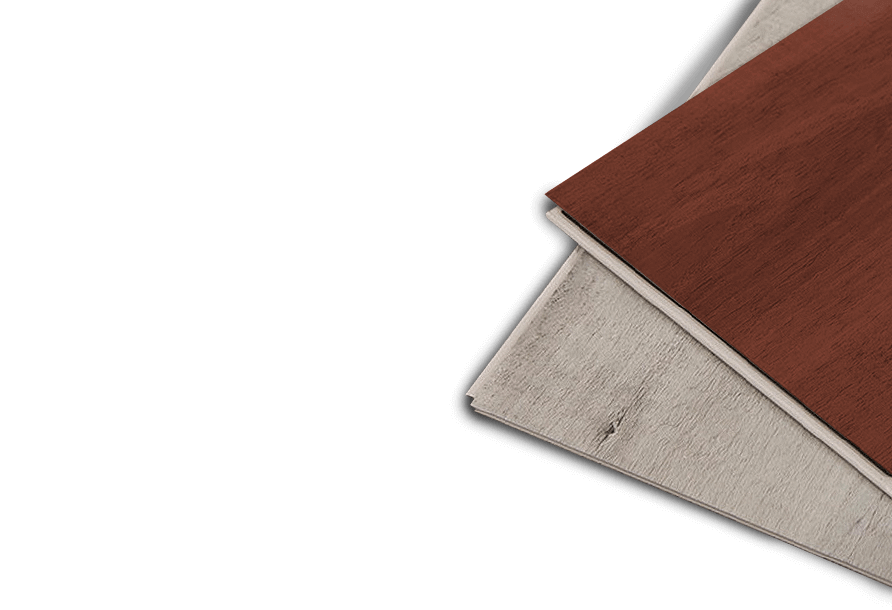 We're one of the only flooring companies in Wisconsin that offers
multiple retail showrooms, installation, refinishing and custom work with our own employees.
We don't hire subcontractors.
When it comes to flooring, we can handle it ourselves.