Flawless Flooring: A History of Fine Craftsmanship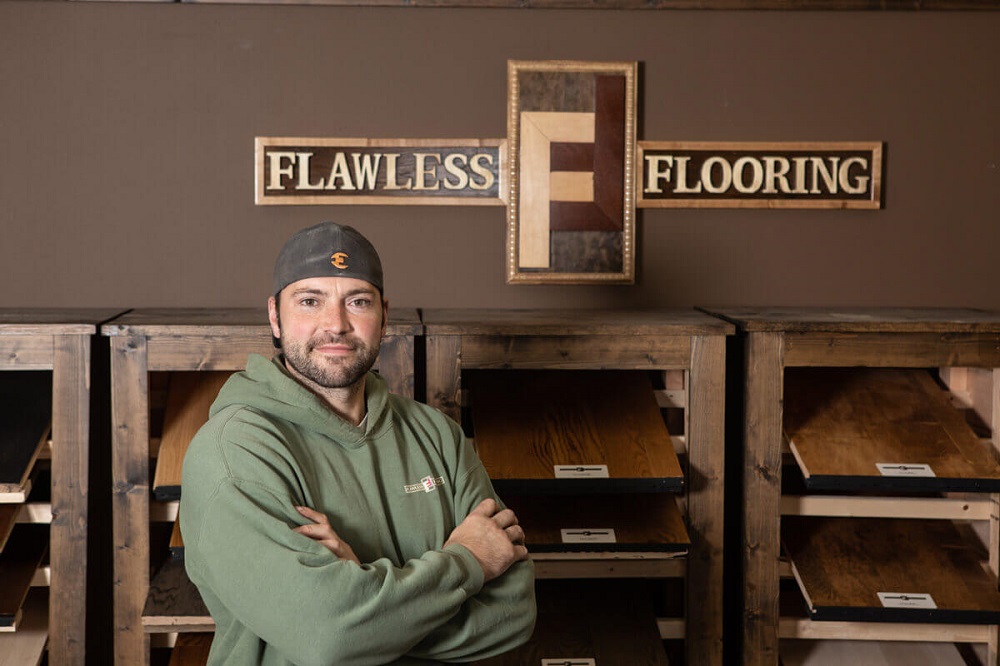 Flawless Flooring has been transforming Wisconsin homes with beautiful hardwood, laminate, and LVP flooring since 2001. It all started with our Founder and Owner David Braunsdorf, who began working for his pastor's flooring company at age 13. He immediately observed the transformative effect a well-crafted floor can have on a home and went on to spend his life mastering his craft. He opened his own flooring company in 2001.
Now, Flawless Flooring has 10 crews that service the Southeast Wisconsin area. Our employees have over 200 years of combined experience in the field. Our team is highly skilled, motivated, courteous, and on time. Dave still spends his time doing what he loves, jumping around from project to project to ensure each job is done to the highest standards of craftsmanship that customers of Flawless Flooring have come to expect. If you're looking for pristine hardwood floors, modern LVP options, impeccable service, and the best value for your dollar, you need Flawless Flooring.