Floor Replacement Company in Milwaukee and Waukesha
Flawless Flooring provides professional floor replacement services in Milwaukee and Waukesha! With over two decades of experience and a team of skilled installation pros, we are committed to delivering high-quality floor replacement solutions to meet your needs. Whether you want to upgrade your home or commercial space, our services cover a wide range of flooring options to cater to your preferences and budget.
We understand your floors play a crucial role in enhancing the beauty and functionality of your space. We take pride in delivering impeccable results, ensuring your satisfaction with every project. From hardwood to laminate to tiles and more, Flawless Flooring offers premium materials and professional installation services to transform your floors into stunning and durable masterpieces. Let us elevate your space with our exceptional flooring solutions and make your vision a reality one step at a time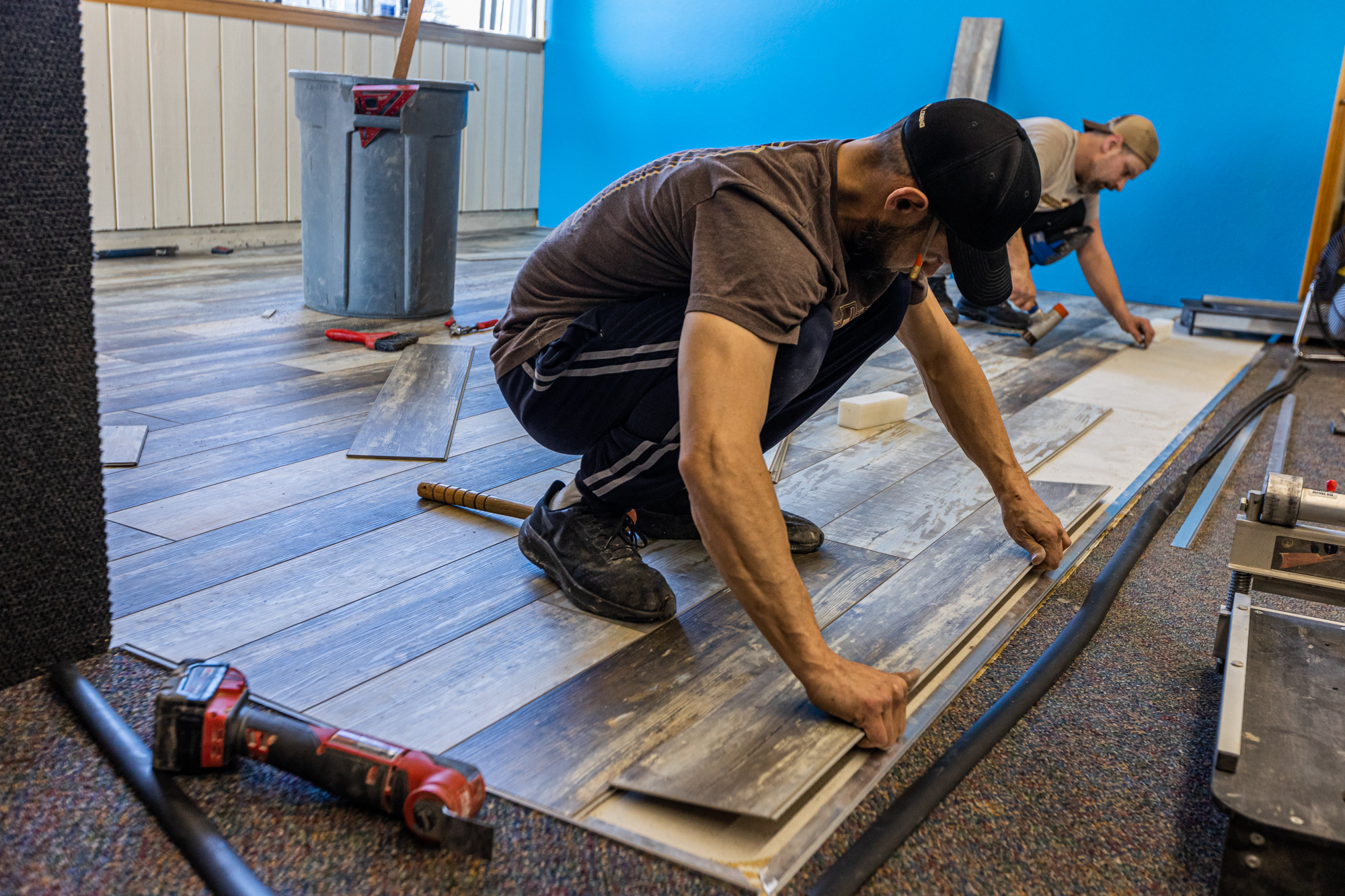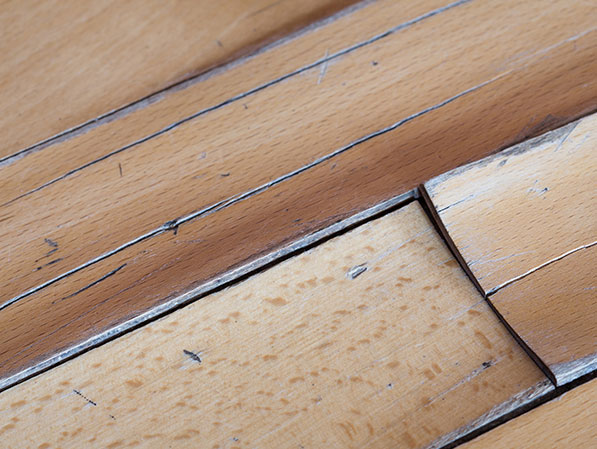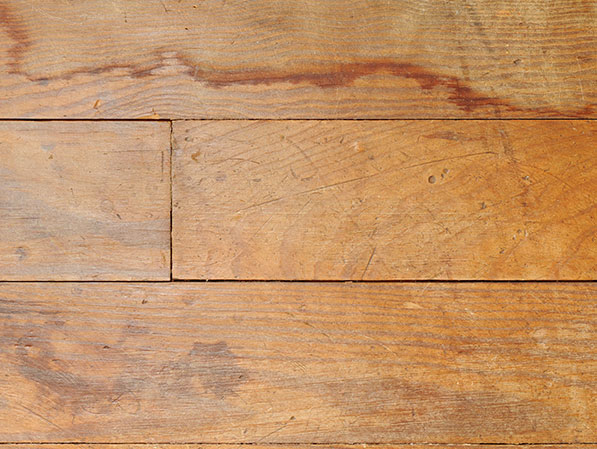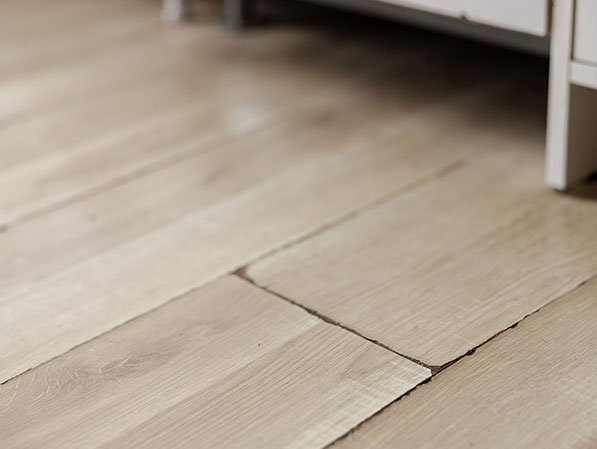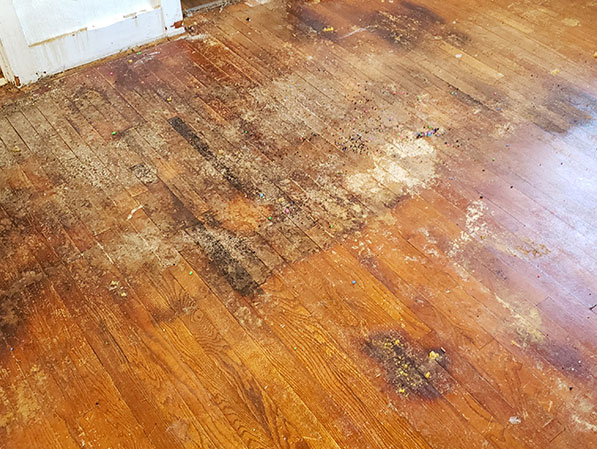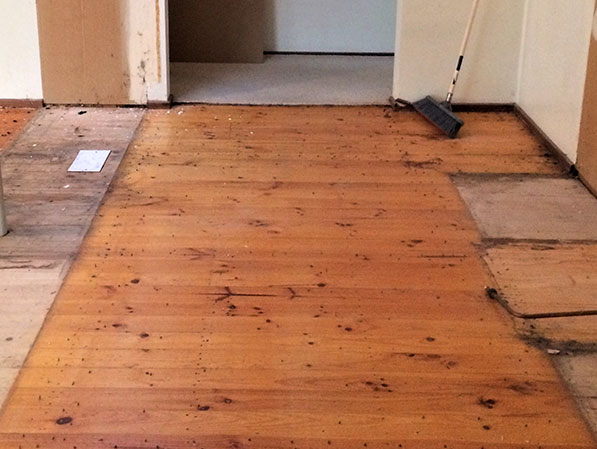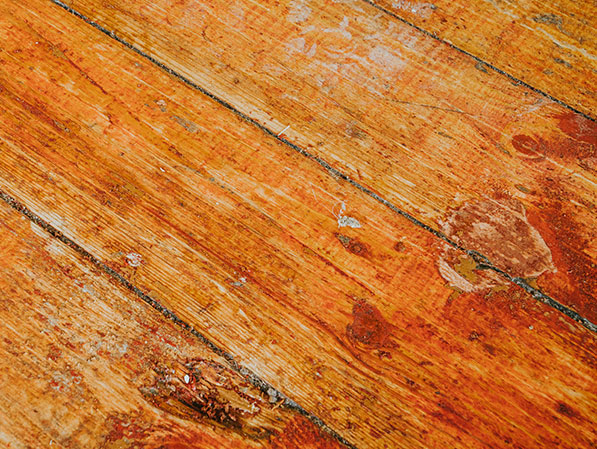 Emergency Floor Replacement Services
Emergency floor repair services are a vital solution for addressing sudden and unexpected flooring issues as they arise in residential or commercial properties. Whether you have cracked tiles, water damage or structural problems compromising the integrity of your floor, our emergency floor replacement services provide swift and professional assistance.
Flawless Flooring technicians are equipped with the tools and expertise to respond promptly to your flooring emergency and will repair or replace your floor while minimizing any potential hazards and preventing further damage. With Flawless Flooring, you get peace of mind from our experience handling time-sensitive repairs for a variety of flooring types and materials.
Types of Flooring We Replace
We specialize in replacing various types of flooring, offering you a comprehensive selection of flooring options to revitalize your space. Our skilled team replaces:

Engineered Wood
If you have engineered wood flooring requiring replacement, we have the expertise to handle the process efficiently, ensuring a seamless and revitalized finish.

Prefinished Solid Wood
Bring back the timeless charm of prefinished solid wood floors with our professional wood floor replacement service to enhance the elegance of your interiors.

Luxury Vinyl Plank
Luxury vinyl plank flooring provides a durable and stylish solution for any space. If your luxury vinyl planks need replacement due to wear or damage, we'll handle the replacement with precision and care.

Laminate Flooring
Laminate flooring offers a cost-effective alternative to hardwood, and we expertly replace worn-out laminate with a fresh, new look for any budget-conscious project.

Luxury Vinyl Tile
Whether you have luxury vinyl tiles in your home or commercial area, our southeastern Wisconsin flooring company will address your floor repairs competently and professionally to maintain the modern aesthetics and functionality of your space.
Transform your space by upgrading to the latest flooring trends or restoring the classic beauty of traditional flooring materials with our floor replacement services. We ensure quality craftsmanship and attention to detail, delivering results to exceed your expectations. When you need a seamless and hassle-free floor replacement to add value and comfort to your property, Flawless Flooring is ready to make it happen.
Use our new room visualizer tool to see all of our flooring options in your own space, so you can be confident you're choosing the right flooring to match your home's aesthetic.
Floor Replacement Cost Estimation
We understand transparency in pricing is essential. Our table lets you reference the flooring you'd like and estimate your cost of flooring materials based on the type of flooring you choose.
Type of Flooring
Cost per square foot (not including labor costs)
Prefinished Solid Wood
$8 - $12
Luxury Vinyl Plank
$2 - $5
Luxury Vinyl Tile
$2 - $5
Please note these costs are approximate and may vary depending on the specific requirements of your project.
Steps to Complete a Flooring Replacement Project
Initial Consultation:

Our floor replacement contractors will schedule a consultation to assess your existing floors, discuss your preferences and provide flooring recommendations.

Choosing the Flooring:

Once you've decided on the type of flooring you'd like, we'll help you select the color, style and finish to best suit your space.

Preparing the Area:

Before starting your floor replacement, we'll prepare the area by removing your furniture and existing flooring materials.

Floor Removal:

We'll carefully remove your old flooring and address any necessary repairs to your subfloor.

Installation:

Our skilled professionals will install your new flooring with precision for a perfect finish.

Cleanup and Inspection:

After installing your new flooring, we'll clean up the area and conduct a thorough inspection to ensure our completed work meets our high standards.

Final Walkthrough:

We'll walk you through the completed project to ensure your satisfaction and address any questions you may have.
How to Choose a Flooring Company
Selecting the right flooring company is crucial to the success of a floor replacement project.
When choosing a flooring company, consider:
How long does a floor replacement project usually take?
On average, a floor replacement can take anywhere from a few days to a couple of weeks. The duration of the project depends on the type of flooring you choose and the size of the area undergoing replacement. Hardwood floor replacements usually take about 10 days, while laminate flooring can often be installed within a day.
Can I stay in my home during the floor replacement process?
In most cases, you can stay in your home while your floor is being replaced. If you have specific concerns or if you're wondering about the safety of pets and children in your home, discuss the details with your flooring company.
Do I need to remove my furniture before my floor replacement?
No need! We will handle removing your furniture from the replacement area for you. Sit back, relax and enjoy your stunning floor replacement.
How long do replaced floors typically last?
Hardwood and tile flooring can last for multiple decades (25+ years). Vinyl and laminate flooring may require replacement after 10-20 years. The longevity of your new floors depends on the type of flooring used, the quality of installation and the level of maintenance required.
Why should I consider floor replacement instead of refinishing or repairs?
Floor replacement becomes necessary when your existing floor is extensively damaged or worn-out beyond repair. Floor replacements are also an attractive option when you want to completely change your flooring materials or flooring style. Refinishing and repairs are suitable to address minor cosmetic and functional issues, whereas if you desire a fresh, updated look or need to address major structural problems, floor replacement is the best option to ensure sturdy, long-lasting and aesthetically pleasing results.
OUR JOBS
NEAR YOU
If you live in the Waukesha, New Berlin, or the Milwaukee area you might have already walked on one of our expertly crafted floors. See for yourself on our job map.
SEEING IS
BELIEVING
Upload a photo of your room and swap through previews of all our flooring products.
ROOM VISUALIZER

Only great things to say about our refinishing project! From my first phone call to the finished floor, everything went smoothly and efficiently. It looks amazing! I would definitely recommend Flawless Flooring and would have them back again in my home.
- Sue Drewes
Jul 25, 2020


Flawless Flooring was highly recommended by our friends. We too would like to recommend using them! Our hard wood floors are 19 years old and were well traveled on. We had some ceramic tile and damaged areas that were successfully removed and were replaced with new wood - you cannot tell the difference from the original wood and the new wood! Thank you to our amazing Flawless Flooring crew!
- Stephanie Hood
Jul 15, 2020


A+, highly recommend. I chose to purchase flooring for my bathroom through Flawless Flooring simply because they had the best price. However, I would recommend them to others because their customer service is exceptional. I had a lot of questions because I know nothing about flooring and Justin always responded quickly with helpful information. He worked with me to get the right products that I needed. The team is honest and friendly. I believe that choosing to work with Justin and Flawless Flooring saved me a lot of stress!
- Meta Rosenberg
Jul 14, 2020


Excellent customer service, easy to work with, and outstanding results. Everyone who sees our refinished floors compliment the floors and how well they were refinished. No complaints whatsoever. Flawless Flooring is an easy company to recommend!
- Pete's Garage
Jul 13, 2020


This process was very easy for us. Quick response on a quote, good price, easy scheduling, and very professional crew. I was especially impressed with the crew installing the floor. Two very hard working guys that were polite and clearly knew what they were doing!
- Mark Goyette
Jun 17, 2020


Flawless Flooring did an amazing job on our first floor. We had hard wood installed, existing hardwood sanded and everything finished. There customer care is something I found in no one else. Very responsive and timely. They were efficient and good with communicating the process. It was very smooth and really one of the best experiences we've had. Even after the job was done there customer care shines through. I would recommend flawless to everyone with flooring needs!!
- Elizabeth Boyke
May 19, 2020


Flawless Flooring did an excellent job in installing new flooring and staining it to match existing flooring from the 1950s to perfection. They were professional and responsive. I highly recommend them for any flooring job and have referred family to them.
- Anonymous Facebook Review
Apr 22, 2020


Scott,Carl, and Jesse did a fantastic job blending the new flooring with the 40 year old wood that existed. Cannot tell old from new. The refinishing turned out perfect. Just what we expected. Final payment will be sent out. Thanks to everyone at Flawless for making this project go smoothly and quickly.
- Anonymous Facebook Review
Apr 8, 2020


Absolutely gorgeous results! Flawless Flooring installed luxury vinyl plank in our finished basement, and we could not be happier with the results. Thank you!!
- Anonymous Facebook Review
Apr 2, 2020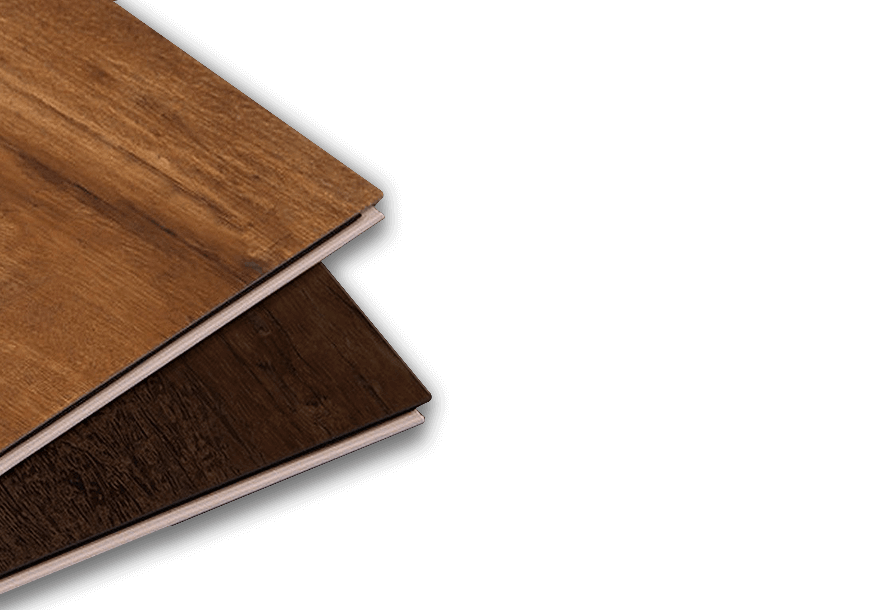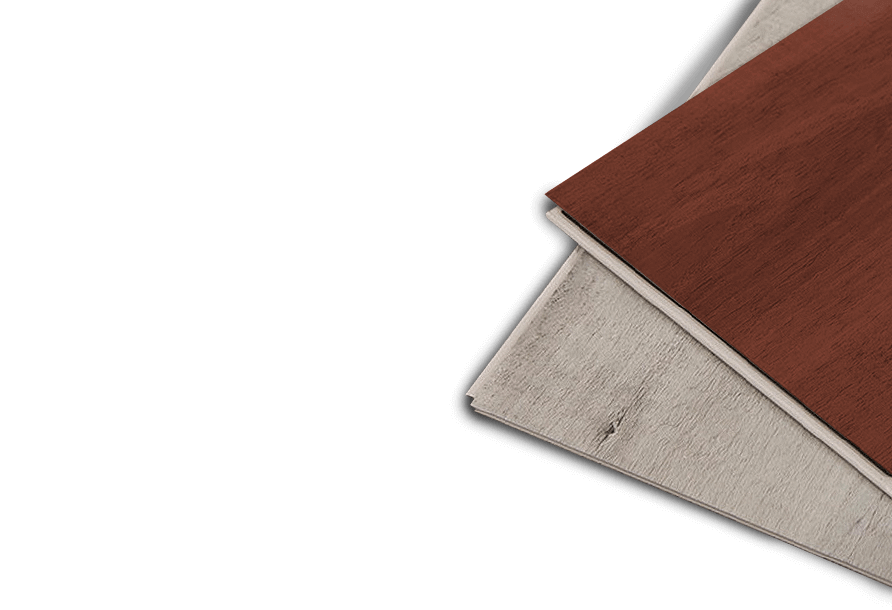 We're one of the only flooring companies in Wisconsin that offers
multiple retail showrooms, installation, refinishing and custom work with our own employees.
We don't hire subcontractors.
When it comes to flooring, we can handle it ourselves.